We're making progress to improve access and quality of care
Since it began in 2012, the NHPCC has continued to build upon our collaborations with the regional hemophilia networks to align strategic efforts and improve access and quality of care for people with hemophilia and related bleeding disorders. The NHPCC leverages the ATHN Systems infrastructure to support a variety of initiatives that are making a positive impact.
Here is a sampling of what we've accomplished. To access the full range of materials produced by the NHPCC, regional hemophilia networks, and other collaborating partners, visit the NHPCC Reference Hub.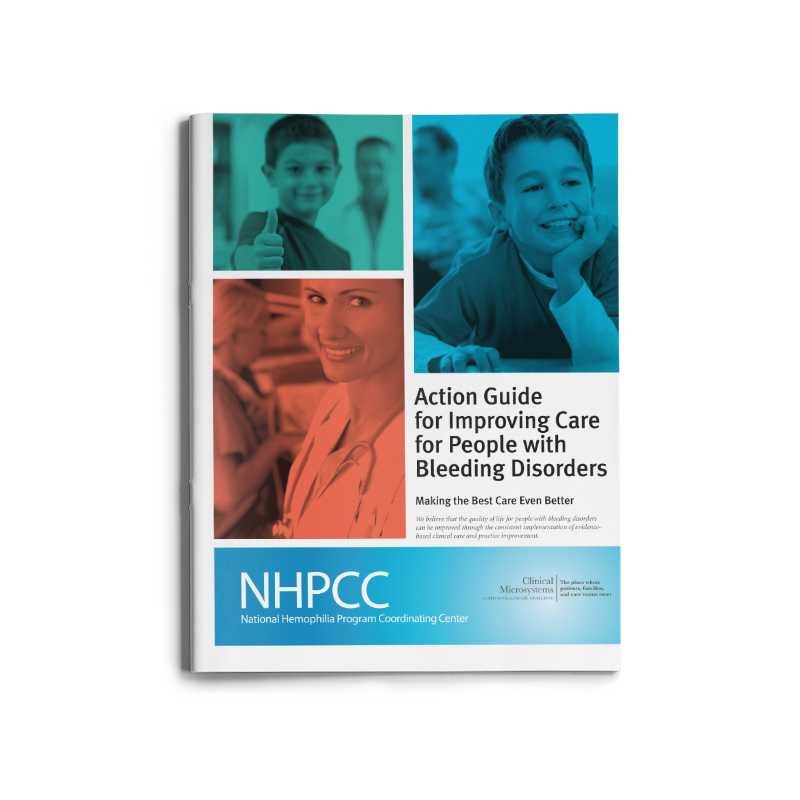 Quality Improvement Action Guide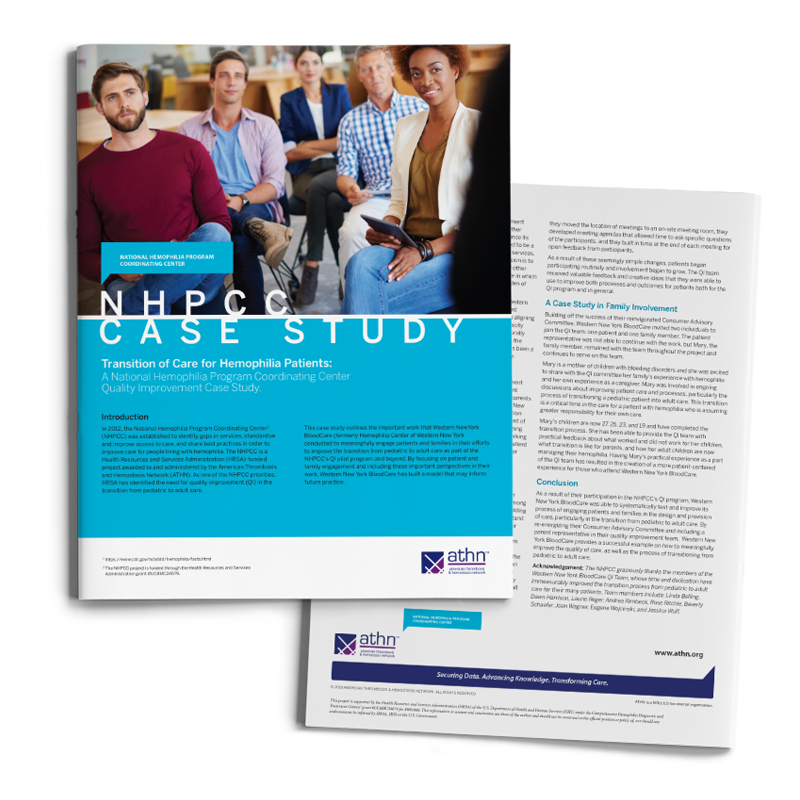 Transition of Care for Hemophilia Patients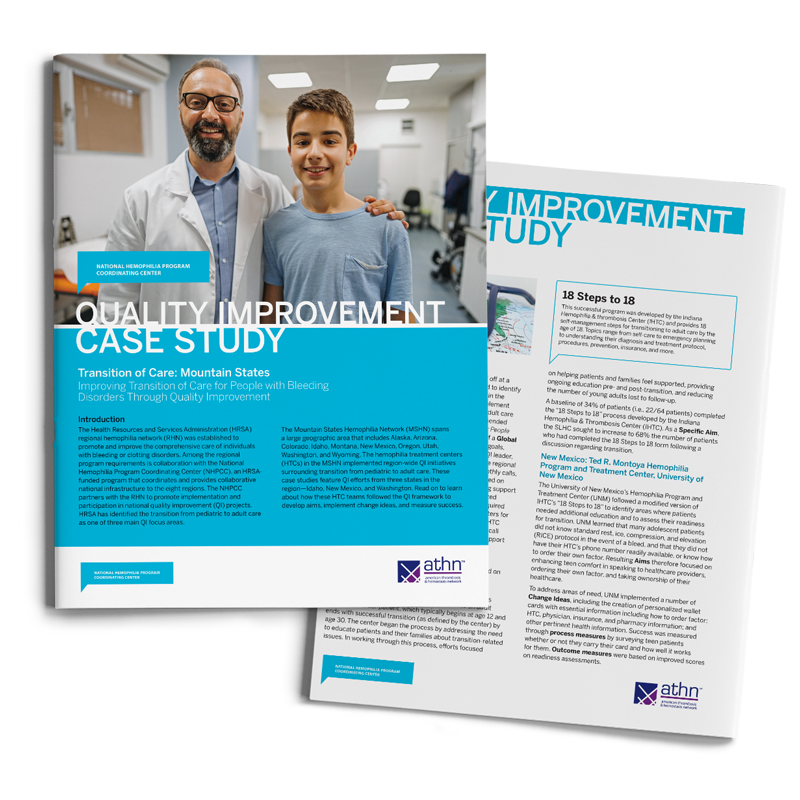 Transition of Care for Hemophilia Patients