Supporting high-quality comprehensive care
Bleeding disorders affect people of all ages, races, and socioeconomic groups across the U.S. In 2012, the Maternal and Child Health Bureau (MCHB) in the Health Resources and Services Administration (HRSA) recognized the need to coordinate care for bleeding disorders on a national scale. The NHPCC was established to support a national infrastructure of regional hemophilia networks to promote access and high-quality, comprehensive care. It is funded by the HRSA grant #UC8MC24079 through the American Thrombosis and Hemostasis Network (ATHN), its sponsoring organization.
The mission of the NHPCC is to coordinate the efforts of the U.S. Hemophilia Treatment Center Network (USHTCN) to promote and improve comprehensive care for individuals with hemophilia and related bleeding or clotting disorders. Consistent with the vision of HRSA, the NHPCC aims to support access to quality services, a strong public health workforce, and innovative, high-value programs.
Working to support professionals in the field
In its coordinating role, the NHPCC fosters collaboration and shared learning among partners from the 8 regional hemophilia networks, hemophilia treatment centers (HTCs), government funding partners, and other members of the bleeding disorders community.
The NHPCC has built an inclusive organizational structure to support the regional hemophilia networks and serve the bleeding disorders community. Specifically, the NHPCC facilitates communication among collaborating partners, promotes and supports quality improvement initiatives, and reports on federal grant deliverables.
On a national scale, the NHPCC is working to:
Strengthen the capacity of the regional hemophilia networks and the integrated care teams at HTCs across the country
Improve access to comprehensive, quality care for underserved populations with hemophilia and related blood or clotting disorders
Leverage quality improvement to track national, regional, and patient-level data to assess and improve clinical outcomes
Train and support HTC staff with quality improvement and motivational interviewing tools and infrastructure to improve care and patient outcomes
NHPCC activities include:
Developing in-person and virtual training programs and educational webinars
Conducting surveys and assessments to increase understanding and inform best practices
Collecting data and reporting to measure progress
Evaluating and assessing programs and services
Supporting HTC staff and Regional Leadership
Hosting a Resource Repository of tools, templates, and other resources for HTCs
The NHPCC has built upon our collaborations with the regional hemophilia networks and other partners to align strategic efforts and improve access and care for people with hemophilia and related bleeding disorders. Through a variety of initiatives, together we're making an impact.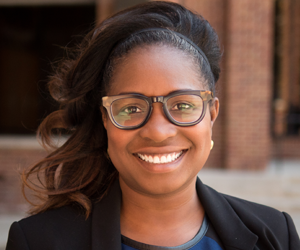 Senior Advisor, Public Health, Policy, and Equity
As Senior Advisor on Public Health, Policy and Equity Melissa assists ATHN, NHPCC and the Office of Public Health Initiatives to integrate health equity, inclusion, and equality throughout the organizations. With a distinguished background in public health, Melissa spent nine years at the CDC Division of Blood Disorders where she helped create and co-lead the first national program and data collection system for sickle cell disease and thalassemia. In addition to her work at ATHN, she is also an Assistant Professor in the School of Public Health at the University of Michigan. She received her PhD in interdisciplinary studies and her MPH in Public Health from Emory University.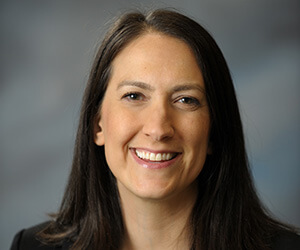 Senior Director, Office of Public Health Initiatives
As Senior Director, Office of Public Health Initiatives, Justine is responsible for supporting ATHN's efforts to coordinate federal programs, strengthen partnerships, implement health equity programming, and leverage ATHN's capabilities to support medically underserved populations. Justine comes to the position with 20 years of experience working in public health, including public health practice work at the city, county, state, and national level, as well as experience training the next generation of public health practitioners as a faculty member. Most of her experience has focused on chronic disease prevention, management, and policy change, with a focus on health equity. She received her MSPH from the Harvard University T.H. Chan School of Public Health.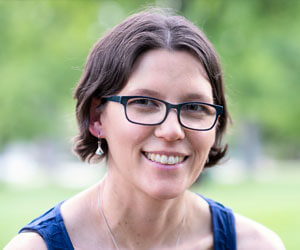 Director, NHPCC
As Director of the National Hemophilia Program Coordinating Center, Abby is responsible for the strategic development and leadership of the NHPCC, including ongoing collaboration with HRSA and the Regional Hemophilia Networks to identify gaps in services, standardize and improve access to care and share best practices through the creation and implementation of national initiatives. Abby has more than 15 years' experience in public health working across a range of topic areas, including physical activity promotion, obesity prevention, healthy communities, overdose prevention, and state-level chronic disease prevention, in research, non-profit, and government settings. Her work has focused on building collaborative relationships across organizations and partners, translating emerging and evidence-based interventions, creating opportunities to share best practices and successes, and designing both virtual and in-person peer learning opportunities – all with a focus on equity and systems thinking. She received her MPH from the UNC-Chapel Hill Gillings School of Global Public Health.